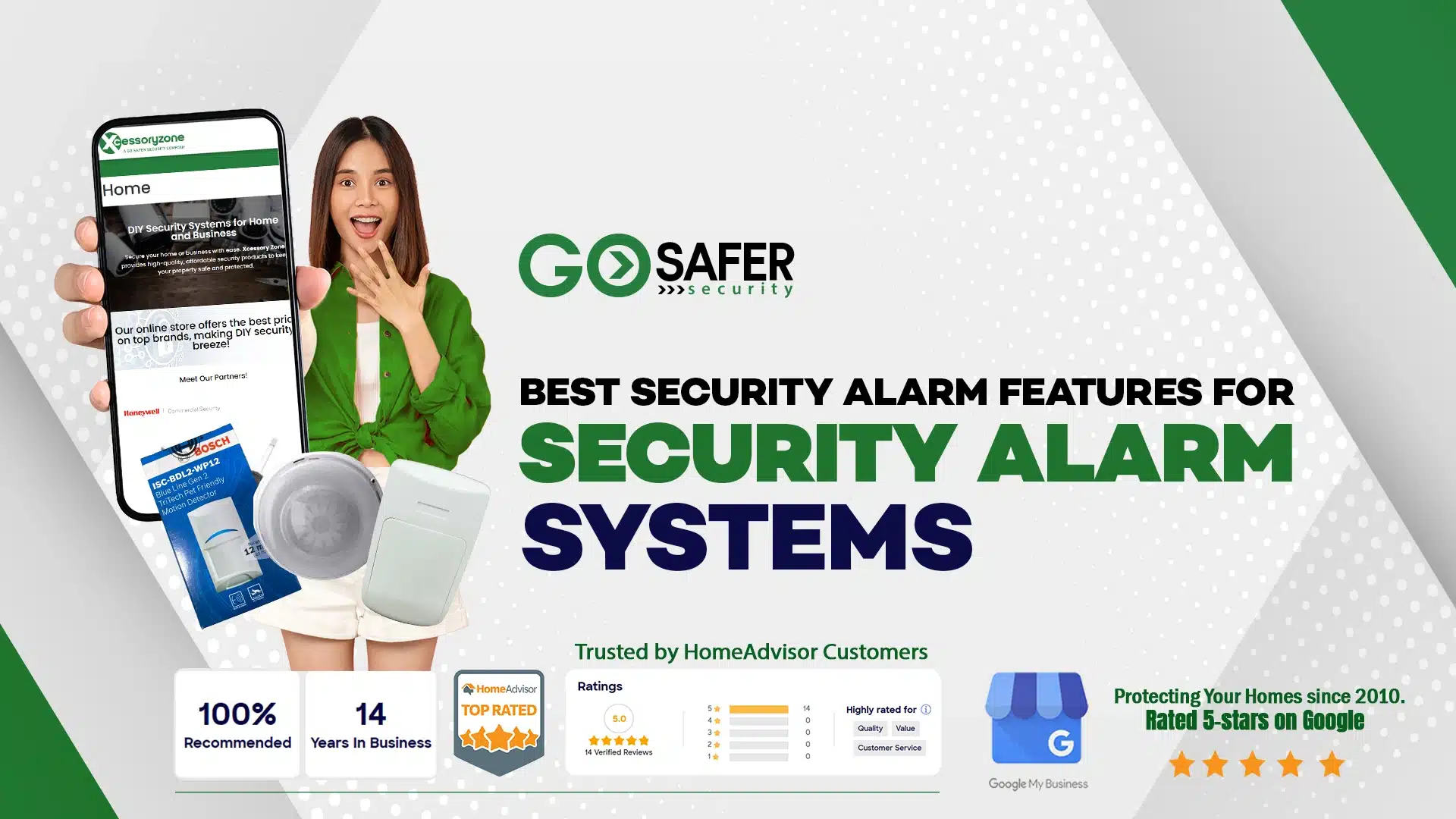 Knowing the best security features for an alarm system to ensure you are getting the best protection for your home is important. Various types of alarm systems are available, each with its specific features. Some systems may have more advanced security features than others, so it is important to compare different options before making a purchase.
Several important factors must be considered when choosing your system's best security alarm features. These features can greatly enhance the effectiveness and functionality of your security system, providing you with a higher level of protection for your home or business. This blog post will explore some of the top security alarm features you should look for when selecting a security alarm system.
Best Security Alarm Features You Should Know


Motion Sensors: One of the key features to look for in a security alarm system is motion sensors. These sensors are designed to detect movement within the monitored area and trigger the alarm system if an intruder is detected. Motion sensors can be placed at strategic points throughout your property, such as entrances, windows, and hallways, to provide comprehensive coverage.


Door and Window Sensors: Door and window sensors are essential for detecting unauthorized entry into your home or business. These sensors are typically installed on doors and windows and trigger the alarm if opened or tampered with. They provide an extra layer of security by alerting you immediately if someone tries to force their way into your property.


Glass Break Sensors: Glass break sensors are specifically designed to detect the sound of breaking glass. These sensors can be placed near windows or glass doors in your property and will trigger the alarm if they detect the distinctive sound of shattering glass. This can be crucial in stopping a break-in before the intruder can enter your property.


Siren: A loud siren is a key component of any security alarm system. When the alarm is triggered, the siren will sound, alerting you and your neighbors to the potential threat. The sound of a loud siren can often be enough to deter intruders and send them running. Make sure to choose a security alarm system with a loud siren to be heard from a distance.


Remote Monitoring: Remote monitoring is an increasingly popular feature of security alarm systems. This allows you to monitor your property from anywhere using your smartphone or computer. With remote monitoring, you can view real-time footage from security cameras, receive notifications when the alarm is triggered, and even control certain aspects of your security system, such as arming and disarming.


Security Cameras: Security cameras provide an extra layer of protection by capturing visual evidence of any unauthorized activity on your property. Look for a security alarm system with high-resolution cameras with night vision capabilities. This will ensure that you have clear footage, even in low-light conditions. Additionally, consider cameras with motion detection capabilities, as this can help reduce false alarms.


Smoke and Carbon Monoxide Detectors: Besides protecting against intruders, a comprehensive security alarm system should include smoke and carbon monoxide detectors. These detectors can alert you to potential fire or carbon monoxide hazards, allowing you to take immediate action and protect your loved ones and property.


Smartphone Integration: Many security alarm systems now offer smartphone integration, allowing you to control and monitor your system using your mobile device. This can include features like arming and disarming your system remotely, receiving real-time notifications, and viewing live camera footage.

When selecting a security alarm system, it's important to consider your specific needs and budget. It's also a good idea to consult a professional security system provider who can assess your property and provide recommendations tailored to your requirements. Investing in a security alarm system with the right Security Alarm Features lets you enjoy peace of mind knowing that your home or business is protected around the clock.
For further help, contact us today!
Create a safer home with ease! Our guide walks you through installing SEM300 Vista Dual Path with Telus, ensuring advanced security and peace of mind.