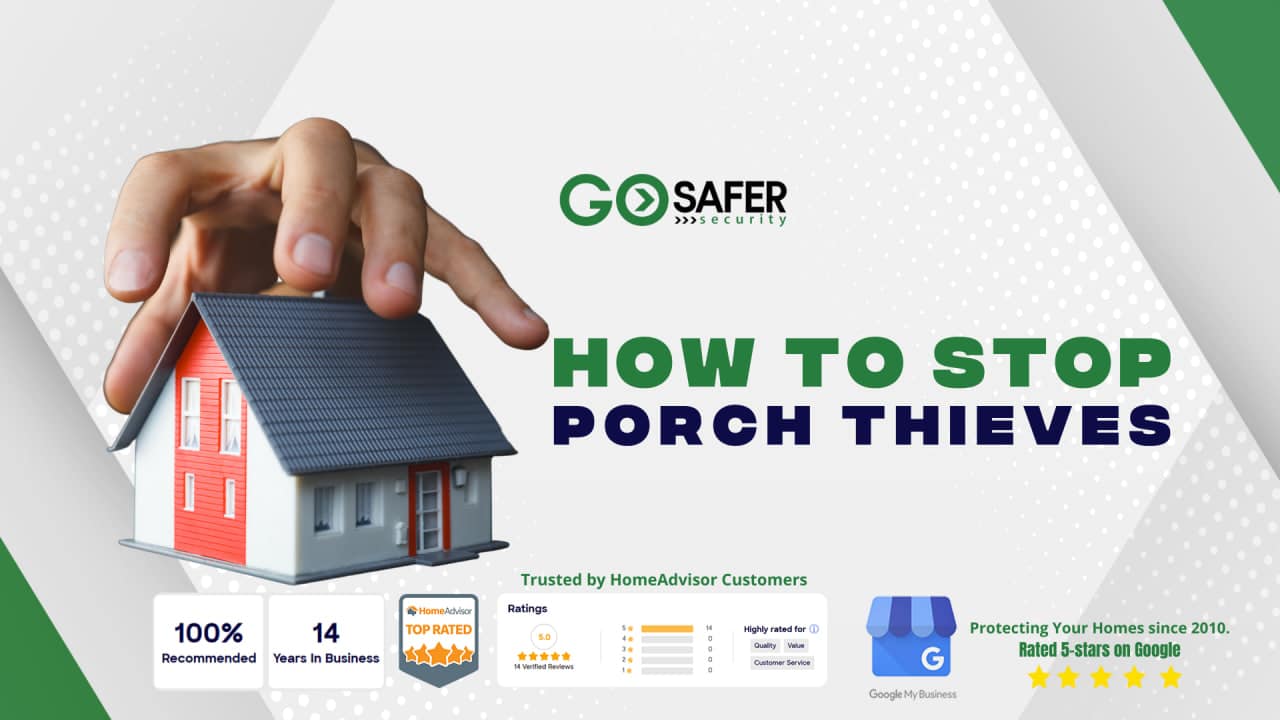 In this day and age of online shopping, porch theft has become an epidemic that affects millions of households. The convenience of having items delivered straight to our doors is overshadowed by the constant worry of whether our packages will still be there when we return home. But why should we continue to tolerate this invasion of our privacy? It's time we take matters into our own hands and proactively protect our packages. We can outsmart these thieves and end porch piracy by arming ourselves with simple yet ingenious strategies.
Now, I know what you're thinking, dear reader. "What can I possibly do to stop these audacious porch thieves? I'm just an ordinary citizen!" Well, fret not, for the solutions I'll share with you today require a sprinkle of creativity and a dash of ingenuity. From adopting neighborhood watch initiatives to creating unique delivery instructions, we have the power to make a difference. So, let's band together and take a stand against porch thieves. Together, we can create a community inhospitable to these cunning criminals.
Throughout history, individuals and communities have faced challenges and risen above them through innovation and resilience. It's time for us to draw inspiration from those who came before us and put our unique spin on crime prevention. In the forthcoming sections, we will explore the exciting world of decoy packages, cutting-edge security devices, and many DIY tricks that will leave even the most audacious porch thieves scratching their heads. Prepare to be amazed, dear reader, as I guide you through an array of captivating measures that will astound you and ensure that your holiday season is filled with peace of mind.
Things You Can Do
Delivery Instructions: Utilize delivery instructions to avoid leaving packages unattended. Ask the delivery person to place the package in a hidden or more secure area, such as behind a plant or inside a porch storage box. Alternatively, instruct them to leave the package with a trusted neighbor who can hold it until they come home.
Require Signature on Delivery: Opt for delivery services that require a signature upon receiving the package. This ensures that someone is present to receive the package and reduces the chances of theft. Consider using services like Amazon Locker, where packages are securely stored until you pick them up at a designated location.
Package Tracking and Notifications: Take advantage of package tracking services that provide real-time updates about the status and location of your deliveries. Many delivery companies offer notifications via text or email, allowing you to stay informed about the whereabouts of your package and arrange for someone to receive it.
Smart Lockers and Secure Box Systems: Investing in smart lockers or secure box systems specifically designed for package deliveries can greatly deter porch thieves. These lockers can be installed on your porch or outside your home, providing a secure and tamper-proof location for the delivery person to leave your packages. Some lockers even come equipped with cameras for added security.
Video Doorbell Systems: Install a video doorbell system, such as Ring or Nest Hello, which allows you to see and interact with delivery persons remotely. These systems often include motion sensors and recording capabilities, providing evidence in case of theft and acting as a deterrent to potential porch thieves.
Package Drop-off Locations: Consider having your package delivered to an alternative location, such as your workplace or a nearby post office. This ensures that someone is present to receive the package, reducing the theft risk. Some retailers also offer the option to pick up your package from their stores or designated lockers.
Neighborhood Watch Programs: Join or start a neighborhood watch program to keep an eye out for suspicious activities. By working together with your neighbors, you can collectively deter porch thieves and increase the security of your community.
Signage and Fake Packages: Display signs or stickers indicating that your home is under surveillance or that packages are being monitored. This can discourage thieves from targeting your property. Additionally, consider placing fake packages on your porch as a decoy, filled with harmless items or GPS trackers. This can trick porch thieves and lead to their apprehension.
Security Cameras and Alarms: Install outdoor security cameras strategically around your property to capture any suspicious activity. Combine this with a home security alarm system with motion sensors and alerts. The presence of visible cameras and alarms can strongly deter porch thieves.
Get to Know Your Neighbors: Develop strong relationships with your neighbors to foster community and security. Inform your neighbors about your delivery schedules and ask them to watch for suspicious activity around your home. Building a strong community network can greatly reduce the chances of porch theft.
In conclusion, porch thieves can be a nuisance and potentially threaten your valuable packages. However, implementing these creative measures can significantly reduce the risk of porch theft and protect your deliveries. Remember to use a combination of strategies to create multiple layers of security. Stay vigilant and creative; together, we can eliminate porch thieves from our communities.
Secure your properties with GoSafer Security!
Create a safer home with ease! Our guide walks you through installing SEM300 Vista Dual Path with Telus, ensuring advanced security and peace of mind.