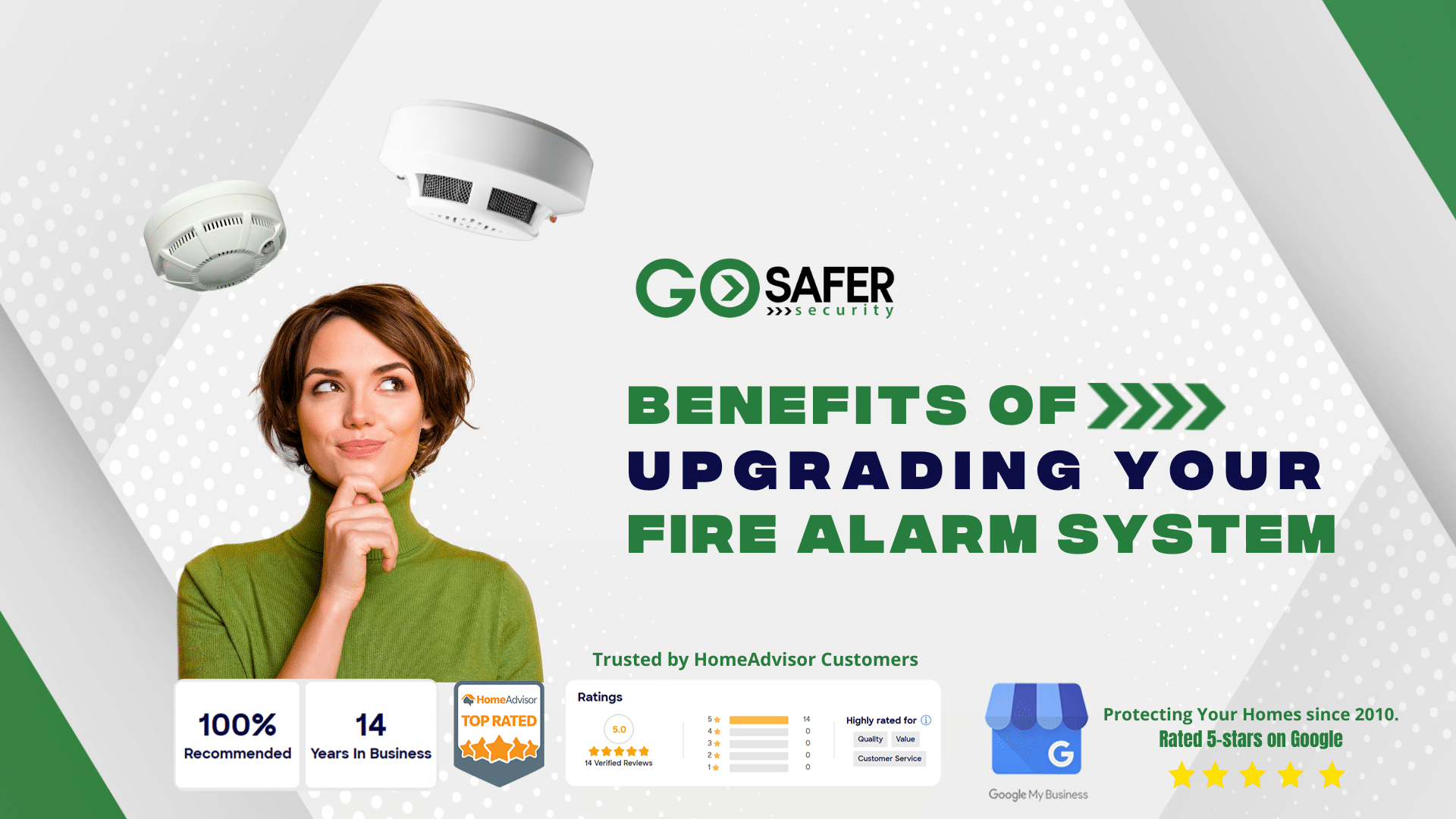 Fire safety is essential for the protection of lives and property. One crucial aspect of a robust fire safety plan is having an efficient and up-to-date fire alarm system. While maintaining a basic fire alarm system is a legal requirement in most regions, it is equally important to consider upgrading and investing in advanced technologies to enhance the effectiveness of your fire safety measures. This blog will explore the numerous benefits of upgrading your fire alarm system.
What Is A Fire Alarm System
Emergency alarm systems offer early caution in the event of a fire, enabling individuals to leave the location. There are numerous kinds of emergency alarm systems, consisting of smoke alarm, heat detectors, and flame detectors. Smoke alarm are the most common kind of smoke alarm system, and they are designed to identify the existence of smoke in the air. Heat detectors, on the other hand, are created to spot the presence of heat, and flame detectors are developed to detect the existence of a flame. Emergency alarm systems can be either wired or wireless, and they are typically connected to a tracking system that informs the fire department in case of a fire.
Benefits of Upgrading Your Fire Alarm System
Enhanced Detection and Early Warning:
Upgrading your fire alarm system allows for integrating advanced technologies that detect fire risks more accurately. Modern systems use intelligent detectors that use various sensing methods, such as heat, smoke, and flame detection, to identify potential fire incidents quickly. These detectors offer superior sensitivity, reducing the risk of false alarms and ensuring that genuine alarms are not missed. Early detection can significantly reduce response times, increasing the chances of effective evacuation and minimizing damage.
Integration with Building Management Systems:
Upgraded fire alarm systems can be seamlessly integrated with your building management system, providing a comprehensive solution to monitor and control various aspects of your facility. This integration allows prompt action in an emergency, such as activating smoke control systems, closing fire doors, or initiating automatic suppression systems. These systems' increased control and automation simplify emergency response and improve safety.
Advanced Communication and Monitoring:
Upgraded fire alarm systems generally offer advanced communication capabilities, both internally and externally. These systems can send real-time alerts to designated personnel, emergency services, and off-site monitoring centers. With remote monitoring and control features, authorized personnel can assess the situation remotely, make informed decisions, and coordinate an appropriate response. This connectivity and communication level helps ensure a swift response and effective management of emergencies.
Enhanced False Alarm Management:
False alarms are disruptive and can lead to complacency and a disregard for genuine alarms. Upgraded fire alarm systems utilize advanced technologies to reduce false alarms. Features like alarm verification, which requires multiple detections before activation, help to differentiate between genuine emergencies and false alarms caused by non-emergency events like cooking fumes or dust. By minimizing false alarms, these systems help maintain the integrity and effectiveness of fire safety protocols.
Compliance with Regulatory Standards:
Regularly upgrading your fire alarm system ensures that you stay compliant with the ever-evolving fire safety regulations and codes enforced by the authorities. Adhering to these standards ensures occupants' safety and helps avoid legal penalties and potential liability in a fire incident. Investing in an upgraded fire alarm system demonstrates a commitment to fire safety and protects your organization's reputation.

Cost-Effectiveness:
While an initial investment is required for system upgrades, it is essential to consider the long-term cost savings and benefits that an upgraded fire alarm system can provide. Swift detection and response to fire incidents can significantly reduce property damage and potential loss of life. Insurance providers may also offer reduced premiums for buildings with advanced fire alarm systems, recognizing the reduced risk associated with such installations.
Upgrading your fire alarm system is a proactive step towards safeguarding lives and property. The benefits of investing in an advanced system, including enhanced detection, integration with building management systems, improved communication, and compliance with regulations, far outweigh the costs. By prioritizing the safety of your facility and occupants, you gain peace of mind and contribute to a fire-safe environment. Consult with a professional fire safety provider to assess your specific needs and make an informed decision about upgrading your fire alarm system.
Call us for fire alarm system installation, inspection, and repair! Keep safe!
Create a safer home with ease! Our guide walks you through installing SEM300 Vista Dual Path with Telus, ensuring advanced security and peace of mind.